We enjoyed a busy and exciting season in 2019, exactly sixty years after the choir's formation in 1959.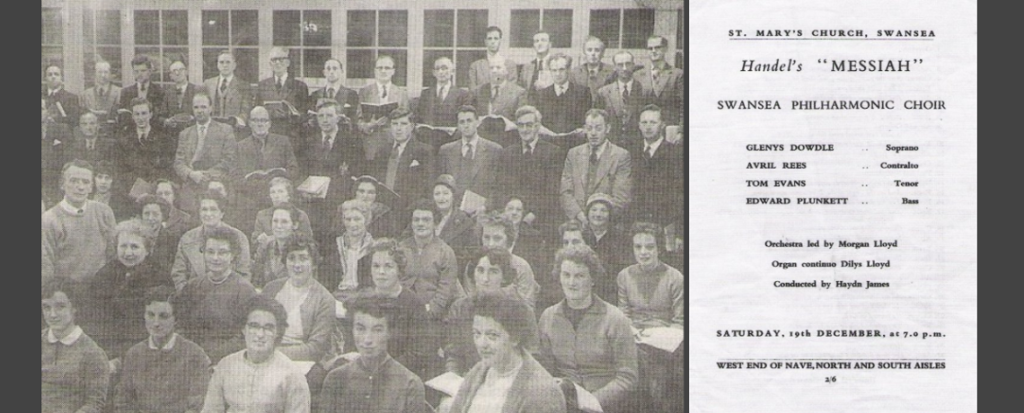 13th April 2019: Performance of Haydn's 'The Creation'
at The Brangwyn Hall in Swansea, with the British Sinfonietta and conducted by John Rogers .
1st June 2019: Come and Sing Concert (Haydn's 'Nelson Mass') held in All Saints Church, Oystermouth on Saturday 1st June 2019.
8th December 2019: Bach's 'B Minor Mass' – 60th birthday concert (Brangwyn Hall, Swansea)
In 2019 the Choir was paired with Nathan Dearden, a Welsh composer and conductor, as part of Making Music's prestigious Adopt- a- Composer scheme. Nathan composed three 'postcards' which the choir performed in 2019. The first of these, 'Home…' , was performed by the choir on 13th April 2019. See more